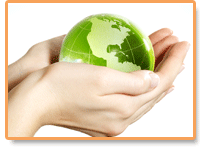 Triton alloy inc. Is One of the leading Stockist & Exporter Of Pipes, Tubes, Sheet Plates, Flanges & Fastener etc in various materials such as Stainless steel, Carbon steel, Alloy steel, Nickel Alloys, Duplex, Titanium, Aluminium, Copper, Brass to meet the customer ultimate requirements in the fields of :
Chemical
Petrochemical
Refineries
Fertilizers
Power Plant
Nuclear Power
Oil & Gas
Paper
Breweries
Cement
Sugar

Oil Mills
Mining
Construction
Shipbuilding
Steel Plant
Offshore
Defence
Ports
Railway
Engineering Co. &
Government Org.
Name of the countries to which we have exported :-
Colombo, Sri Lanka.
Dammam, Kingdom of Saudi Arabia
Sabahiya, Kuwait
Chonburi, Thailand.
Jakarta - Indonesia., Indonesia.
Trinidad, West Indies.
Tehran, Iran.
Abu Dhabi, United Arab Emirates (UAE)
Dubai, United Arab Emirates (UAE)
Kaoshiung, Taiwan, R.O.C.
Singapore
Sharjah, United Arab Emirates (UAE)
Shiraz, Iran
Supanburi, Thailand
Doha, Qatar
Okinawa, Japan
Having established ourselves and set up in the heart of India's commercial center Mumbai, we have built up adequate stock levels of all essential items within our scope of supply and are in position to offer immediate deliveries. In the event of non-availability of any specialized items we are confident that we will be in a position to export the same at short notice, and you will be served by a team of dynamic young entrepreneurs.
Under normal circumstances we would be in a position to arrange deliveries in your expected time.
We have been participating in major infrastructure and industrial government projects of India & abroad, we are a client focused and service oriented group. The foundations of our business heritage continue to be based on quality, reputation, customer service and performance. The highest emphasis is placed on human resources and deployment of the latest in information technology.
To meet the challenge of success in highly competitive and changing markets, we are investing in human resources. Highly trained and experienced team of professionals equipped with the latest in information technology, coupled with company's financial strength, allow our group to present innovative solutions and services to our customers. 


Triton alloy inc. Philosophy
we believe that quality is the lifeline of every business and we are committed to satisfy our customers by supplying quality products. We have proactive approach to uphold integrity in conducting our business and provide conducive environment for individuals to perform and excel in their areas of operation. Our ultimate motto is customer satisfaction.

Triton alloy inc. Values
We are committed to maintain
» Integrity
» Quality
» Transparency in all sphere of our business.